Electronic Product Design and Development
Engineering solutions for Innovative, Next Gen Products
Electronic Product Design
Argus Systems is a globally recognized Electronic Product Design Company Offering Product Engineering services worldwide with strong presence in Consumer, Industrial, Telecom, Defense and Aerospace domains. We provide turnkey Electronic product design from concept definition to development of a fully tested and standard compliant product ready for volume manufacturing. We innovate, research and help in creatively designing new products as per requirement. Our Product design services include Systems Architecture, Design capture, PCB layout Design, Design Analysis (Signal Integrity Analysis, EMI Analysis, Thermal Analysis, Reliability Analysis), Embedded Software Development and Electronic Manufacturing Services (PCB Fabrication, PCB Assembly and Testing) for Engineering prototypes and production.

Argus domain expertise is in Electronic Product Engineering, Hardware Design , FPGA & Silicon Design, Embedded Software and Electronic Manufacturing gives us an edge over any other company. Our success is due to a combination of Electronic product engineering & Electronic manufacturing excellence, best practices, and strong relationships with customers. Our team has experience in complete electronic product design processes which includes product Feasibility Analysis, Systems Architecture, Hardware & software partitioning, Product Cost analysis, Product Reliability analysis and Regulatory Compliance management.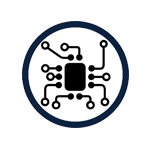 We design Multi-Layer High speed digital, Analog & RF PCB taking into consideration of real-world manufacturing and test requirements. We also provide Hardware Re-Engineering, Reverse Engineering and Electronic Design support Services.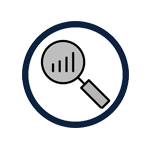 We provide PCB Level, Multi Board & system-level design analysis covering Signal Integrity, Thermal, Power Integrity, EMI, Reliability, Derating, availability & maintainability analysis for applications like Space, Telecom, Defence, Industrial, Medical, Computing and Automotive.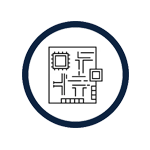 We provide Product Verification & Validation (V&V), Compliance Testing Engineering and Product Compliance Certification by getting product tested and certified for the industry standards like FCC, UL, CE.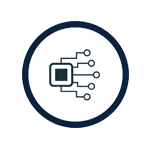 We have designed and developed mission-critical embedded applications based on multiple CPU/DSP Architectures for Wireless, Networking , Audio-Video & Security Applications. We have expertise of building integral components like File Systems, Boot loaders, OS & Kernel, various Libraries & Drivers.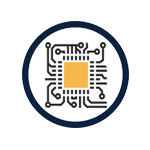 SoC & FPGA design and verification performed by experienced designers with an established track record. We Have Product Portfolio of many IP's & VIP's. We also Provides resources to customers for carrying out various VLSI activities.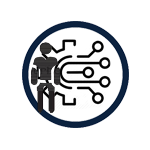 We develop the cost effective industrial design of the enclosure,
create a detailed mechanical design coupled with design documentation and build prototypes in various material such as MS, SS, Aluminium and Plastic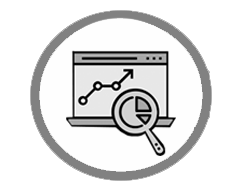 Product Feasibility Analysis
Systems Architecture, Hardware and software partitioning.
Product Cost and Technical trade-off analysis.
Cost/Profit /Risk Analysis.
System Design and analysis as per product compliance and regulatory requirements.
Product Reliability, availability and maintainability analysis.
Using Requirement specification and sketch/model data Product engineering team analyse product potential for Electronic manufacturing success.
Manufacturing SWOT Analysis, NPI & PPAP Process Mapping.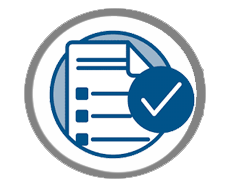 Regulatory Compliance Management
Product Safety regulatory compliance Testing and certification.
Environmental Regulatory Compliance evaluation and certification.
Electromagnetic Compatibility Tests.
Compliance Declarations for (RoHS, REACH, China RoHS, proposition 65, Conflict Minerals).
UL, CE compliance Testing and certification.
IECEx, ATEX evaluation and certification.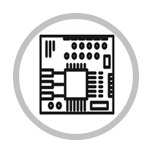 Analyses an existing product or design to develop product with similar functionality or the behaviour without the aid of original manufacturing or actual design documents to support for following requirements.
Reverse Engineering and Re-Engineering services for Obsolete products with no circuit diagrams.
Through-hole to SMD parts Migration.
While retaining the core features and logic of existing systems migration to emerging technologies.
To improve operations, maintenance and support issues on older circuit Board.
Reduced life-cycle costs and lower System Cost.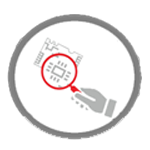 Value Engineering
Value engineering services enable customers to optimize product manufacturability and quality performance.
Value engineering process focuses on every aspect of design and manufacturing processes assessing all impacts on cost, function, program schedule and overall requirements.
We work closely with customers to find appropriate opportunities for cost reduction by examining every element that doesn't contribute to the value and performance of a product:
DFSC (Design for Supply Chain), DFA (Design for Assembly), DFT (Design for Test), DFM (Design for Manufacturing).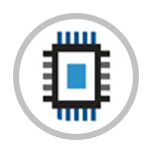 Product Life-cycle Management
Forecasting – predicting obsolescence risk or dates (frequency of obsolescence) by using long-term forecasting while continuously monitoring the supply chain for precursors.
Mitigation – minimizing the impact of the problem after it occurs using a set of reactive firefighting approaches.
Planning - planning design refreshes based on forecasted obsolescence dates and technology insertion roadmaps in order to minimize life cycle costs.
Part Chasing- Accurately provide the current status of item, Identify alternative or substitute parts and Forecast the date of obsolescence for product life-cycle management.
Short-Term Obsolescence Forecasting by Observing the supply chain for precursors to the part's discontinuance including.
Long-Term Forecasting based on part attributes and/or data mining of the historical record performed prior to the appearance of any precursors to discontinuance.
Argus Systems is a globally recognized Product Engineering company Providing electronic product design, product Re-engineering, reverse engineering, value engineering, Obsolescence solutions and Product Life-cycle Management services to Its Global Clients in India, USA, UK, and Australia for Automotive, Medical, Aerospace & Defense and Industrial applications.