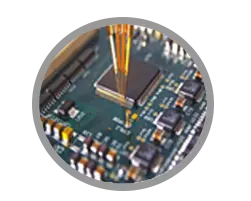 Test Automation - MATLAB
Our Consulting Engineers are experts in MATLAB, Simulink, and Model-Based Design and employ best practices for designing and optimizing models and algorithms, visualizing and managing data, and developing applications and user interfaces.
we can integrate MATLAB and Simulink with your databases, requirements, and configuration management tools, and other software systems to unify workflows, models, and data, and to eliminate duplication of development effort and reduce maintenance costs.
We Can Improve your Model-Based Design development process to design, prototype, and implement embedded systems to accelerate project development and shorten time-to-market.