.indented { padding-left: 50pt; padding-right: 50pt; } 
Product engineering & Analysis
System and PCB level design, analysis and consulting
for Signal Integrity, Power Integrity, Thermal, Reliability,
Emissions and regulatory compliance.
Design Analysis
Argus is one of the leading PCB and system-level design and analysis Services Company offering SI analysis, Thermal Analysis, Power Integrity Analysis, Crosstalk analysis, EMI EMC Analysis, Reliability availability and maintainability analysis for applications like Space, Avionics, Telecom, Industrial, Medical, Computing, and Automotive. A growing number of companies are experiencing a sharp upturn in system-level Signal Integrity, Thermal, and Reliability issues that result in project delays and increased cost.
Many companies do not have in-house expertise and the companies that do have the expertise may experience peak overloads that require periodic outsourcing. Argus quick turn design analysis services address the needs of these customers by providing expert resources at very affordable prices.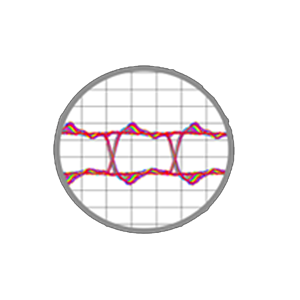 SI Analysis
Pre-Route and post-route Si Analysis
Reflection Waveform Analysis
Cross Talk Analysis
Propagation delay and timing analysis
Eye Diagram Analysis

Library and model Development

IBIS Model Creation
IBIS Model validation
Pre Layout Signal Integrity Check
Placement optimization, Trace length constraints
Impedance requirement.
Topology and termination strategies.
Post Layout Signal Integrity check
Verification by extraction of actual PWD parasitic.
Placement optimization based on signal flow & trace length requirement of the specific interface.
Layer stack-up recommendation.
Reflections analysis and determination of termination scheme.
Generation of layout constraints & guidelines.
Delay & Timing determination.
Crosstalk level estimation.
Eye diagram analysis.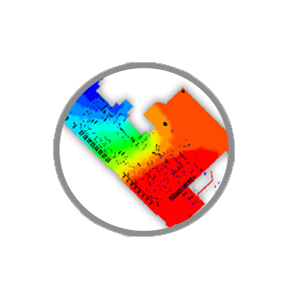 Power Integrity Analysis
DC Drop Analysis
Modeling Power Plane structures to validate IR/DC drop in power supply
rails due to copper losses.
Output available in the form of a report indicating current flow and voltage at each power pins of circuit devices.
3D Plots generation representing voltage distribution through the power planes.
Current density 3D plot.
Decoupling Analysis
Analyzing the impedance of the power distribution network at multiple board locations and suggesting proper decoupling schemes.
Stack up suggestions for proper board decoupling.
Frequency versus Impedance plot.
DC Noise Analysis
Simulation of plane noise due to improper decoupling schemes.
A 3D plot of plane noise.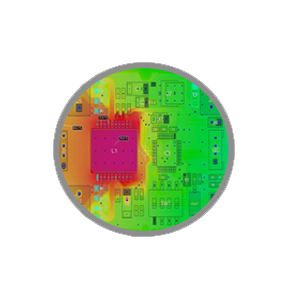 Thermal Analysis
System-Level and PCB Thermal Analysis, simulation, and Design.
PCB data import through IDF files available from all EDA tools.
Component Junction and case temperature computations.
PCB Thermal profiles generation for components and PCB.
Reports consist of board temperature and gradients, excess temperature, 3D airflow, and temperature distribution.
Simulation of Metal Core Designs and verification of the cooling effects and application design modifications.
Detection of hot spots and correction with heat transfer mechanisms analysis viz., Conduction, Convection, Radiation.
Support on Heat Sink Design and cooling proposals.
System and PCB Thermal analysis of applications like Defense, Avionics, Telecom, Industrial, Medical, Computer, Instrumentation, Automotive, and Power supplies.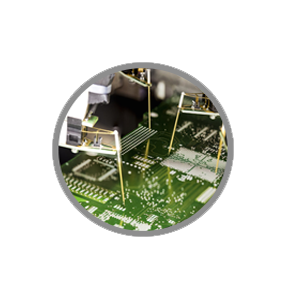 Reliability Analysis
System Reliability Analysis.
System availability analysis.
System maintainability analysis.
Failure mode, effects, and criticality analysis (FMECA )as per MIL-STD-1629A.
Uses Reliability diagram, Fault tree analysis, and applicable standard models.
Failure rates and MTBF Analysis based on MIL-217 models.
Reliability prediction as per Telcordia/ Bell core (TR-332/SR-332) models.
Reliability Prediction as per IEC62380 models.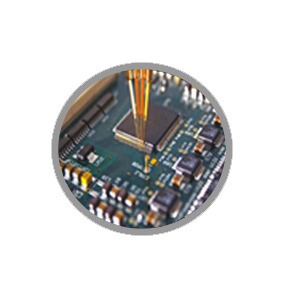 EMI EMC Analysis
Board Level and System-level analysis.
Radiated Emissions Analysis.
Near Filed, Far Filed Emissions
Net and Board level radiated emissions
validation as per Compliance template of FCC, CISPR, VCCI, User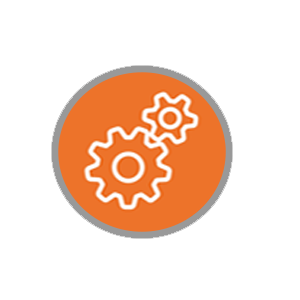 DFX & CAM Analysis
Design for manufacturing/Analysis (DFM) analysis and evaluation
Design for Test (DFT) analysis as per specific test fixture requirements.
Verification of inputs files for CAM Compatibility and generating reports on individual board characteristics against manufacturing specifications.
Verification of opens and shorts, Matching of drill data for accuracy.
Layer Analysis for annular ring, space & trace widths, solder Mask, fiduciary openings & exposed traces.
Silkscreen removal, scoring, V-cuts, routing, slot, route and retain, test coupons
Gerber Translation/Reconstruction, Gerber-DFX,DXF editing & conversion
Penalization or board array configuration with maximum usages.
Argus Systems a globally recognized PCB Design and electronic manufacturing services company Providing hardware design services, PCB board design services PCB layout design services and electronic design services to Its Global Clients in India, USA, UK, and Australia as for Automotive, Medical, Aerospace & Defense and Industrial applications.Power Integrity Analysis EMI EMC Analysis.
Argus Embedded Systems Pvt. Ltd
India: +91-7093535378
USA: +1-408-400-3695
UK: +44-115-824-0074
Australia:+61-280034539
Email: sales@sysargus.com