Electronic Manufacturing Services
Argus Systems(AESPL) is one of the leading Electronics Manufacturing Companies in india with a specialization in quick turnaround of Prototypes and low to medium scale production meeting Automotive ( IATF 16949 ), Medical Devices ( ISO 13485 ), Aerospace & Defense ( AS9100D ) quality management standards. This Unit has been established for captive requirements as well for OEM & ODM enterprises requiring electronic contract manufacturing services(EMS). We cater to all Electronic manufacturing services requirements including PCB fabrication, sourcing of components, and complete electronic PCB assembly. We have a state of the art PCB manufacturing facility, a dedicated highly skilled professional team for procurement of high-quality low-cost electronic components, and a PCB assembly team to meet the requirements of our OEM & ODM customers.
As a complete Electronic product Development Organisation, we have complete knowledge of various Design for EMS Manufacturing, Design for testing, and Design for assembly guidelines which are provided and applied to the entire project undertaken by Argus Systems to minimize errors and avoid re-spin of the boards. Our facility provides complete full turnkey manufacturing solutions from prototyping support, pre-production to mass production, after-sales repair services, supply chain management, procurement, and sourcing services, to the global base of technology OEMs. We offer cost-effective, high mix, low to medium volume, and complex manufacturing solutions to our customers.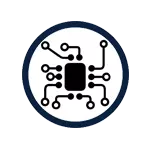 Argus Systems is one of the Leading PCB Assembly Services company with specialization in quick turnaround of Prototypes and low to medium scale Electronic manufacturing with the Highest Quality and on-time delivery.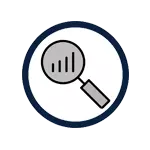 Argus Systems is a leading manufacturer of professional high quality multi-layered Rigid, Flexible, Flexi Rigid, Metal Core, and PTFE Teflon Printed Circuit Boards (PCB) for Defence, Medical, Industrial, IoT, Automotive.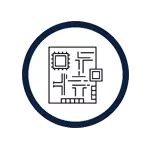 Argus is a leading electronic components supplier addressing all types of applications and supplying to Electronic contract manufacturing industries, Public Sector Companies, R&D, and educational Institutions.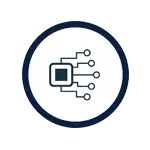 Our capabilities include Mechanical housing design and fabrication, cable assembly, sub-system, and full system integration.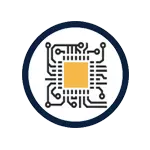 Argus has the design capability and practical experience to build cable assemblies that require any number of connectors, styles of termination, or types of cable.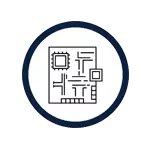 Our Regulatory Compliance Services ensure that products & solutions comply with the many global requirements for safety, electromagnetic compatibility, and environmental requirements for Electronic Systems.
Electronic Manufacturing Services
Reach Argus Application Engineering team to discuss Requirement for Electronic Manufacturing Services.
Argus Systems (AESPL) is a globally recognized Electronic contract Manufacturing company(EMS) supporting PCB Fabrication, PCB Assembly, Cable Assembly,Keypad, Conformal Coating & Potting, PCBA Stencil fabrication, Box Build, Test fixture, System-Level Assembly, Regulatory compliance Testing and Electronic manufacturing supply chain solutions for Its Global OEM & ODM Clients in India, USA, UK and Australia.