Networking & Telecom Products
Intelligent Gateway | Router | Access Point
Over the years Argus Systems has built competencies in Networking and Telecom industry acquiring in-depth knowledge and expertise and has created intellectual property, re-usable platforms, and solutions. We have integrated hardware, software, and system design to provide our customers with valuable solutions in Networking and Telecom. Argus Systems believes in "First time Right solution" and with an experienced Product Engineering team, we can be your complete electronic product design and development partner.
Telecom Tower Remote Monitoring System
Argus Systems as an OEM has designed and developed solutions for the Telecom tower remote monitoring system. Our solutions integrate various sensors, the gateway to be used for remote monitoring and control with inbuilt data analytics for telecom and cell phone towers.
Our telecom/cell tower monitoring solution can empower you to monitor assets, manage security, detect fuel leakages, track fuel efficiency and observe any environmental conditions in real-time as well as alarm based threshold detection will generate for any errors.
Our solutions can be integrated with AI and ML to enable predictive maintenance instead of scheduled maintenance and lead in overall cost reduction of the assets.
Generated & Monitored Alarms

Door Alarm
Fire and Smoke Alarm
Temperature
Fuel level threshold alarm
DG set on/off/battery low
Mains power on/off
Low battery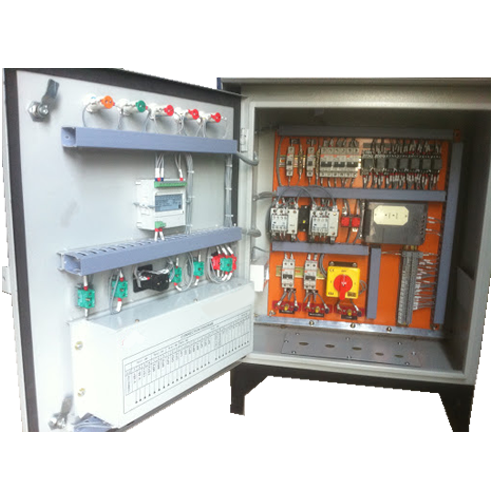 Wireless Access Point
A Portable access point can act as a Router or bridge as per the configuration done on the device.
supports storage devices to be connected to the Access point which gives it an additional benefit for the users to access all the files locally or remotely over LAN or WAN interfaces.
Wireless: 802.11 b/g/n, 2.4 GHz, 1x1 SISO, 150MBps max data
Built-in chip antenna as well external antenna option
2X Ethernet
400MHz CPU for low power
Onboard FLASH, RAMs
USB and MicroSD Storage.
Inbuilt rechargeable battery for portable access point requirements
Access Point supports router and bridge modes
Globally Accessible, Locally controlled data Storage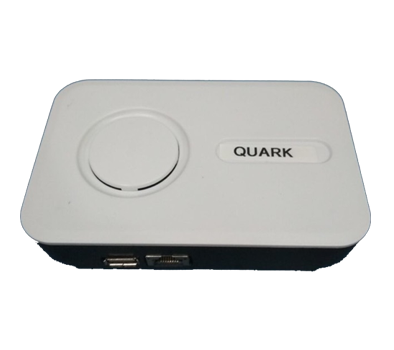 Dual Port E1 PRI Card
PCI & PCIe Based card designed for off the shelf hardware.
ITU-T I.431 ISDN support in TE and NT mode.
EURO ISDN compliant.
HDLC controller with support for 31 E1-channels.
Transparent mode and data rate independently selectable for all FIFOs.
Up to 32 FIFOs for transmitting and receive data each, FIFO sizes configurable.
Multiparty audio conferences were switchable.
DTMF Detection on all 32 channels.
Self echo cancellation.
MISDN support also makes it an ideal choice for OpenPBX IP-PBX.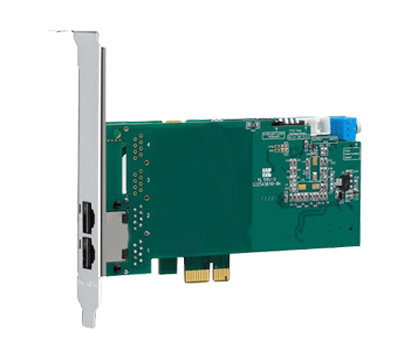 Managed Ethernet Switch
This Web Smart Ethernet Switches unify plug-and-play simplicity with incomparable performance and reliability to create a cost-effective solution for workgroups, departments, and Home.
Its IEEE 803.3af capable 4 POE ports are capable of providing power and data from a single point, which makes users to easily connect and supply power to Power over Ethernet (PoE) devices such as wireless Access Points (APS), IP phones, and IP cameras. Enhanced features of the product include 2 Gigabit SFP combo ports, QoS, and versatile management functions.
4 10/100 BASE-T Auto-negotiating, Auto MDI/MDI-X ports with 802.3 Flow Control.
4 10/100 BASE-T POE enabled Auto-negotiating, Auto MDI/MDI-X ports, 802.3 Flow Control with 802.3af Power over Ethernet.
2 (SFP) can be used as Gigabit Fiber optic/ Copper Port
Per device: Power/PWR Error Port LED, Mode Indicator: Link/Act Mode
Per 10/100 BASE-T port: Link/Act
Per SFP slot: Link/Act/error, 1000Mbps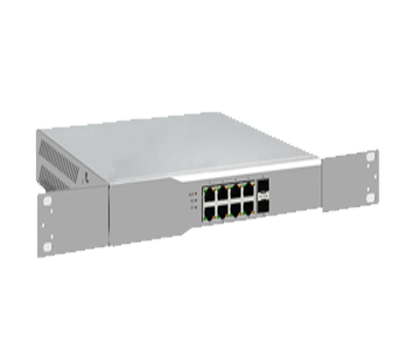 Data Converters ( RS232, RS422, RS485)
Converters are small modules that convert single-ended RS-232 signals into differential RS-422 or RS-485 signals. Signal conversion is completely bidirectional - outgoing RS-232 signals are converted to RS-422/RS-485 differential levels and incoming RS-422/RS-485 differential signals are converted into single-ended RS-232 signals.
The Converter has a DB-9 female connector on one end that mates to the DB-9 male connector found on the rear of most PCs and other serial devices. Besides its use with PCs, the Converters can be used with any 9-pin RS-232 device whose pinout matches that of a PC's COM port. Once equipped with the Converter, the PC or RS-232 device can communicate with other RS-422 or RS-485 devices.
Features:

Convert single-ended RS-232 signals to RS-485 or RS-422 differential signals. Bidirectional data transfer with increased noise rejection.
Extends RS-232 transmission distance to 1.2 Km. Overcomes RS-232's 50-foot cable limit.
Adds multi-drop capability to an RS-232 signal. Drives up to 50 loads.
Meets FCC Class A and European CE requirements. Should not interfere with other devices.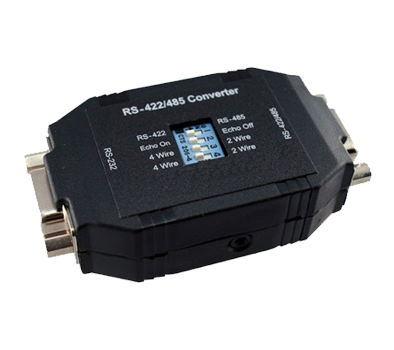 Serial to Ethernet Converter
Any device with a standard serial interface can connect to Ethernet with embedded devices servers in a snap. Embedded device servers provide a 10/100 Mbps Ethernet interface with ready-to-use operation modes such as TCP Server, TCP Client, and UDP.
10/100 Mbps Ethernet interface
230.4 Kbps serial interface
TCP Server, TCP client, UDP, and Real COM operation modes
Support for DHCP, BootP, Static IP, and ARP
SNMP and e-mail alert for event trapping and notification
Low power consumption at 1.5W, with single +5V input
Easy on-site configuration of network settings
Simple command frame format
Comprehensive command set for serial and network configuration
Easily switch between software and hardware triggers
Protocols: ICMP, ARP, IP, TCP, UDP, DHCP, Telnet, HTTP, SNMP, SMTP
Utilities: Network Enabler Administration Suite for Windows 98/NT/2000/XP/2003/Vista
OS Driver Support: Windows 95/98/ME/NT/2000/XP/2003/XP x64/2003 x64 COM driver, Linux Real TTY, Unix
Configuration: Web console, serial console, Telnet console, or Windows utility
Operation Modes: TCP Server, TCP Client, UDP, Real COM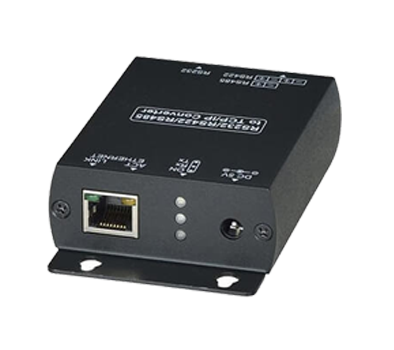 Argus Systems is a globally recognized Electronic System Design and Electronic manufacturing company with Its Operations in India, USA, UK, Australia offering Networking and Telecom products and solutions for such as Gateway, Router, ISDN cards, data converters ( RS232, RS422, RS485, Ethernet).