Mechanical Design and Fabrication
Our mechanical design mainly electronic enclosure design and manufacturing solutions leverage our vertical model and our capabilities under one roof in a cost-effective manner. We support the entire lifecycle of a product from mechanical design targeting DFM efficiency to prototyping, to cost-effective high volume production. Our solutions are enhanced through a global supply chain and support services both of which are aimed at optimizing flexibility and cost-containment across all operations. we supply a range of rack, sub-rack and chassis systems to house revenue-generating products. A Precision sheet metal sub-rack, and chassis systems integrate into standard or custom indoor & outdoor enclosures.
Mechanical design, Selection of material and components
Design for assembly (DFA), Design for Manufacturability (DFM)
Industrial Design and Enclosure Design.
Thermal simulation & Analysis.
Shock/ Vibration simulation.
Solid Modelling.
3D-Models of electronics components
3D Models for PCB assemblies and enclosure
Mechanical Assembly drawings
Mechanical Chassis design and fabrication
2D to 3D conversion, Isometric Sections, and 3-D Views
Reverse Engineering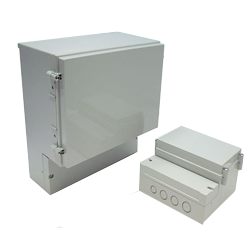 Plastic Enclosure for Electronic Products
We design and manufacture different types of plastic enclosures that range from small and simple to large and complex. we have the knowledge and experience to deliver plastic enclosures that meet and exceed our customer expectations.

Aluminum Electronic Enclosures
Argus designs and manufactures aluminum enclosures for electronics. We can provide boxes customized to your needs including drilling, milling, threading, and printing adding cable glands.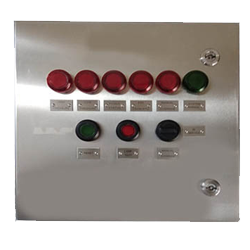 Sheet Metal Enclosures
We offer complete sheet-metal fabrication solutions to meet our customers' requirements from product concept and design through prototyping and volume production. We support customers in the instrumentation, medical, consumer, computer/datacom, and telecom industries.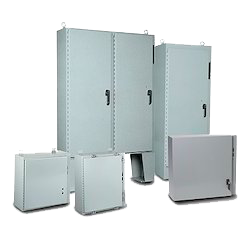 Custom Electronic Enclosure Design and manufacturing
Argus designs and develops custom electronic enclosure to meet a harsh environment. The corrosion-resistant steel enclosure protects industrial equipment against circulating dust, falling dirt, rain, and hose directed water.
Our Industrial Design and mechanical Manufacturing team in India, USA, UK, and Australia are available to support you for any of your Mechanical Design, Custom Enclosure design, and manufacturing requirements.