PCB Manufacturing
Argus Systems is leading PCB Manufacturing company providing professional high quality multi-layered Rigid, Flexible, Flexi Rigid, Metal Core, and PTFE Teflon Printed Circuit Boards(PCB) for Avionics & defense (AS9100D, MIL-PRF, LCSO) , Medical (ISO 13485) , Automotive (IATF 16949 ) Instrumentation, and commercial applications. Argus
technical expertise enables PCB Fabrication at competitive prices. We specialize in different types of printed circuit boards including multi-layer Rigid PCB, Flexible PCB,
rigid-flex PCB, and metal core PCB.
Our Printed Circuit Boards capabilities support high-frequency PCB, High-temperature Boards, Thick PCB, ultra-thin PCB, heavy copper PCB, Metal Core PCB, HDI boards with Blind Vias, Buried Vias, Micro Vias, Embedded passives, bonded heat sink, Impedance Control, Depth control drilling, Back drilling, Edge Plated PCB, Bump Pads, cavity with ledge, Via on pad and stacked micro-Via technology. Argus engineering team can work with you to review your PCB design to make sure that PCB manufacturing can be within budget constrained but without any compromise on quality. We excel in providing you with high quality Printed circuit boards to meet your exact requirements.
As an established PCB Fabrication Supplier with an in-depth understanding of the Printed Circuit Board domain including a complete product design life cycle, we have the competence to offer you the finest quality boards within the specification and quantity that you desire.
PCB Fabrication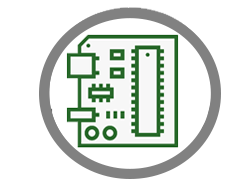 High-Reliability PCB Manufacturer
Multilayer PCB manufacturer of up to 60+ layers.
Embedded passives.
Heavy copper up to 10 oz.
Over 50 UL approved laminates.
Thickness up to 0.450".
Thin core dielectrics.
Dimensions up to 30" x 54".
Mixed dielectrics.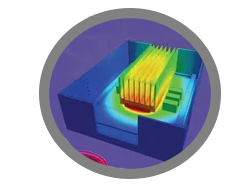 PCB Thermal Management
Passive and active designs.
Buried metal core PCB (Aluminum, Copper, Copper Invar Copper).
Externally mounted heat sinks.
Epoxy and B-stage films.
Thermal & conductive bonding.
Aluminum & copper base materials
Various surface finishes
In-house milling and bonding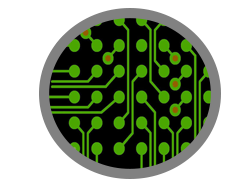 HDI PCB
Up to 12L "any-layer" stacked uVia Structure
1.6/2.0 mil line / space
Wide material & surface finish selections
14 mil, 6L ultra-thin structure.
3/7 mil Via / Pad size.
0.4 mm pitches BGA with 2 traces fan out.
Embedded, distributed, and discrete passive components.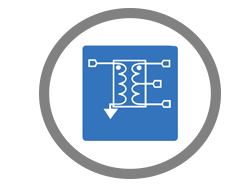 RF & Microwave
High frequency and bandwidth designs.
Planar and screened resistors.
Mixed dielectrics (hybrids).
Dielectric foam.
Conductive paste.
Plated cavities.
Formed (conformal) PCBs.
Optical machining.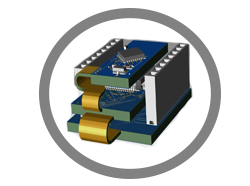 Flex & Rigid-Flex PCB Manufacturer
Double-sided, multilayer flex, and rigid-flex
30+ layers.
Dimensions up to 24" x 48".
Acrylic, epoxy, and adhesive-less polyimide flex materials.
Over 50 rigid material options.
Thickness up 0.300".
Bikini cut, bookbinder, loose-leaf construction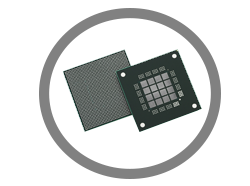 IC Substrates
2,4,6 Layers (2+2+2 stacked via).
BT material.
Wire bonding types.
ENEPIG
Soft/Hard gold.
IC Substrate Type:
SIP, CSP, BOC & FC package.
Fine trace width/space 25/25um.
Thin board: 130um(2L), 170um(4L)
Flip-chip C4 pad.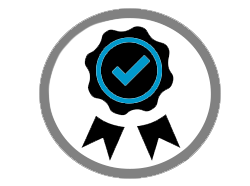 PCB Materials
Panasonic
ITEQ
Isola
EMC
Nelco
Hitachi
Doosan
Rogers
Taconic
Shengyi
TUC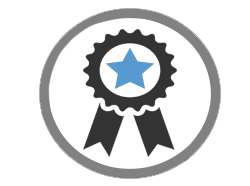 Quality Standards
UL approval 94-V-0- for double sided , Multi-layers and Rigid flex PCB
MIL-PRF-55110 Type 2- for GY.
MIL-PRF-55100 Type-3- for GF, GI, GM, BI
MIl-P50884 Type-4 for Rigid-flex PCB
MIL-PRF-31032
ISO 9001:2015
AS9100D ( Aerospace & Defense )
Nadcap
ISO 13485 ( Medical Devices )
IATF 16949 ( Automotive )
LCSO Approved
Argus Systems a globally recognized PCB Manufacturer supporting Fabrication of Printed Circuit Boards (PCB) for Its Global Clients in India, USA, UK, and Australia as per Automotive ( IATF 16949 ), Medical Devices (ISO 13485), Aerospace & Defense (AS9100D, MIL-PRF, LCSO) quality management standards.