Semiconductor
Argus develops Customer Reference Boards, Evaluation Boards and Reference Design packages for its clients. Working in union with Applications Engineering and Product Marketing groups at its semiconductor clients.
Semiconductor Device Validation platforms:
High Speed Serial designs up to 15Ghz

Feasibility Analysis

High Pin count designs (FPGA Arrays, DDR2/3, DSP)

Fine pitch Devices – Design – Manufacturing - Assembly

Turnkey Board Assembly, Board Bring-up and Functional Testing

High Speed Board Technologies - Hybrid Construction

Quick turn Designs

Schematic Engineering, Board Design & Layout, SI

DFM/DFT Implementation

Complete Fulfillment

Argus Systems believes in "First time, Right solution" and with experienced technical resources we can be your complete electronic product design partner.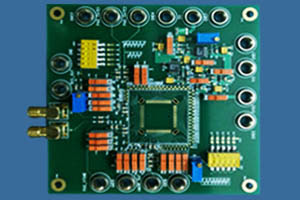 FPGA Based Soc Validation Boards