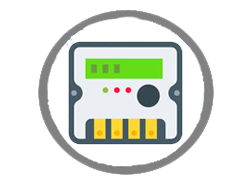 Automatic Meter Reading Hardware
Argus Systems has design & developed automatic meter reader which can connect an existing meter to make them smart and communicate with cloud.AMR communicates with the meters connected in a network, collects the required data (S/no, Phase Voltage, Phase current, power) and updates to a server using GPRS network or a mobile device using SMS. The frequency of updates can be configured in the device. GPS location can also be shared along with the meter data.
Specifications
The Device works on Ac supply 230V
Supports RS485/RS232 communication
Can connect up to 32 electric meters in a network
GPRS/SMS based system
Updates to server/mobile periodically
GPS option available
Battery backup during a power failure.