Argus Embedded System provides solutions to dramatically reduce time-to-market and your efforts to develop smart farming solutions and products. The platform is device-agnostic, so you can feed and analyze the data from any sensor, connected devices or applications. Our solution is modular with multiple hardware and sensors connected intermittently. The solution uses CO2 sensors, door sensors, float sensor and ph sensor to measure and analyse the values and accordingly as per plant requirement the action can be taken. Modbus is used to connect all boards and Ethernet PoE is used to power on these boards, so no external power is required.
Smart Farming Smart Agriculture Android app
Specifications
CO2 Board status - This board tell us about the CO2 level available in plant.
Feeder/Mixer Board PH - This board let you know about the PH level in plant.
Feeder/Mixer float sensor - This board give us information regarding water level available in the plant.
Right/Left door fan Turn ON/OFF - Tell you about when to Turn ON/OFF door fan for the plant.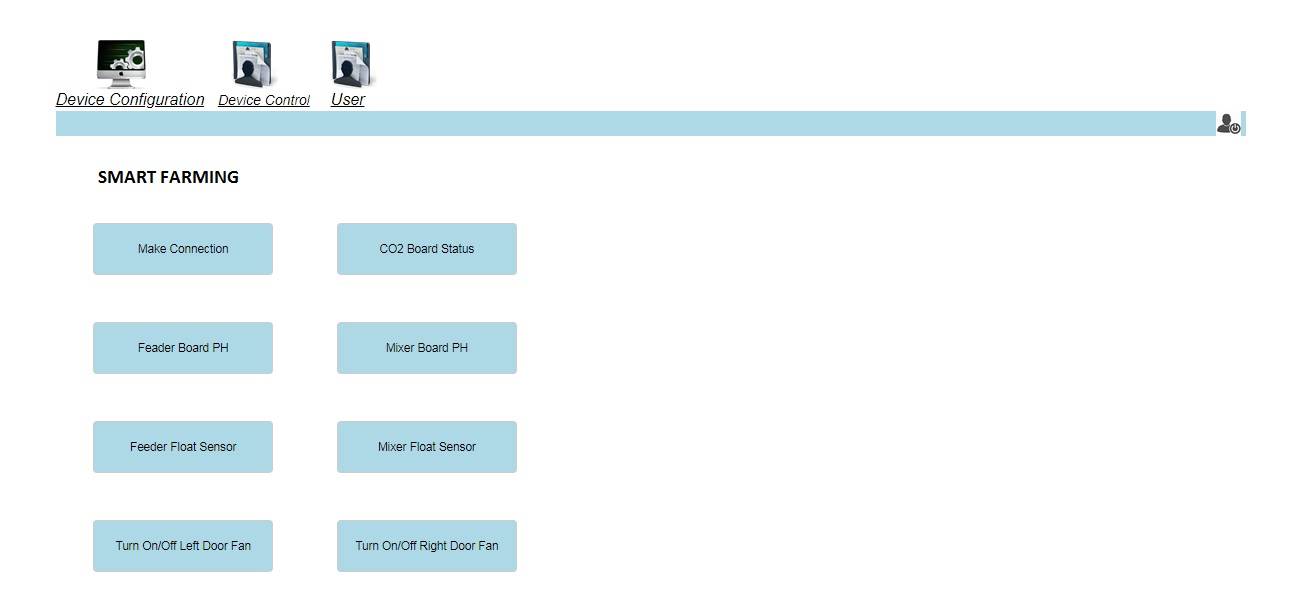 Contact us for quick quote via phone or email . Our Major customers are from UAE, India, Australia, USA and UK.