Medical
Argus Design and Develop Electronic product engineering in medical industry that depends on stringent process control and product traceability, Argus specialized facilities strictly adhere to a comprehensive quality system designed to meet the needs of the medical industry. Our high-mix, low volume manufacturing combined with competitive, off-shore production and value added assembly provide a custom end-to-end solutions for the medical customer.
Our specialties include
Advanced metal and assembly for ultrasound, MR other medical HLA products.
Advanced medical backplane assembly for CT applications
Medical printed circuit boards that include complex designs for implantable devices, patient monitoring, robotic surgery systems, CT and MR Systems



Key Offerings

Medical equipment design & prototyping
Electronics/software/ Industrial design and Development/ Mechanical
BoM optimization and low power design for wearable health devices
Device miniaturization, localization and re-engineering
IoT Powered connected healthcare solutions.
Product Portfolio
Argus Systems believes in "First time, Right solution" and with experienced technical resources we can be your complete electronic product design partner.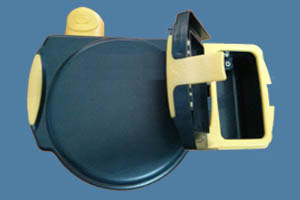 Cryothermic Wrap: Multi-Modal Temperature Relief